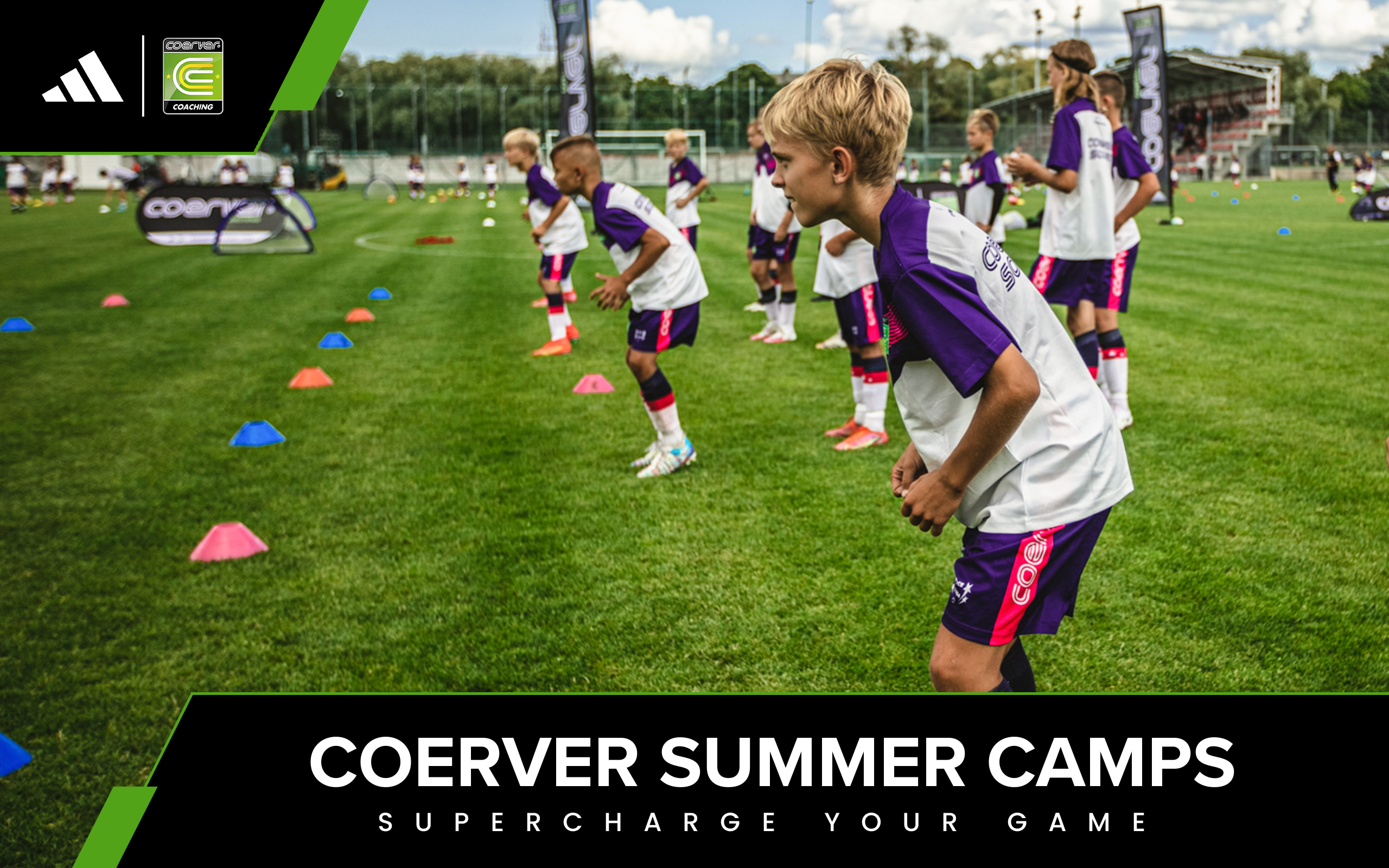 COERVER SUMMER CAMPS
Supercharge your game this summer! Our Coerver® Summer Camps are designed for players who want to improve their skills and game effectiveness. Our aim is to develop confident and creative players while teaching essential social skills such as good sportsmanship and respect, in addition to a good attitude to practice and play.
Campers receive a progressive series of instruction in Ball Mastery, Receiving and Passing, 1v1 Attacking skills, Speed (including speed of thought), Finishing and Group Play. All this results in improving player's ball control, 1v1 skills, creativity, speed of play and overall Soccer IQ.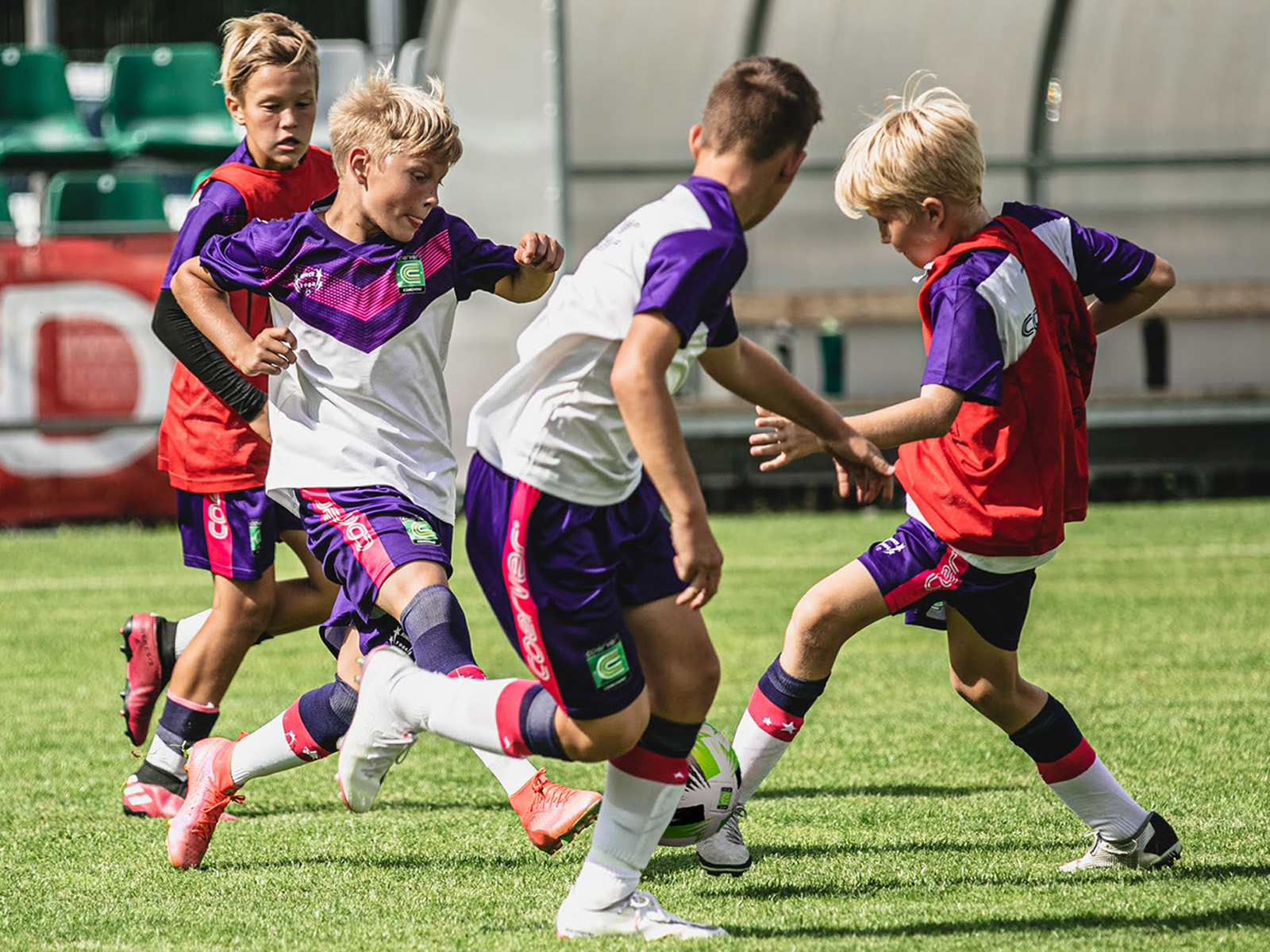 COERVER® CREATORS PASS
Save big while improving your game this summer with the Coerver® Creators Pass. We have 2 options for players.
4 Week Pass
4 Week Pass holders choose the 4 weekly summer camps that fit best with their schedule.
Unlimited Pass
Unlimited Pass holders can attend as many summer camps as desired.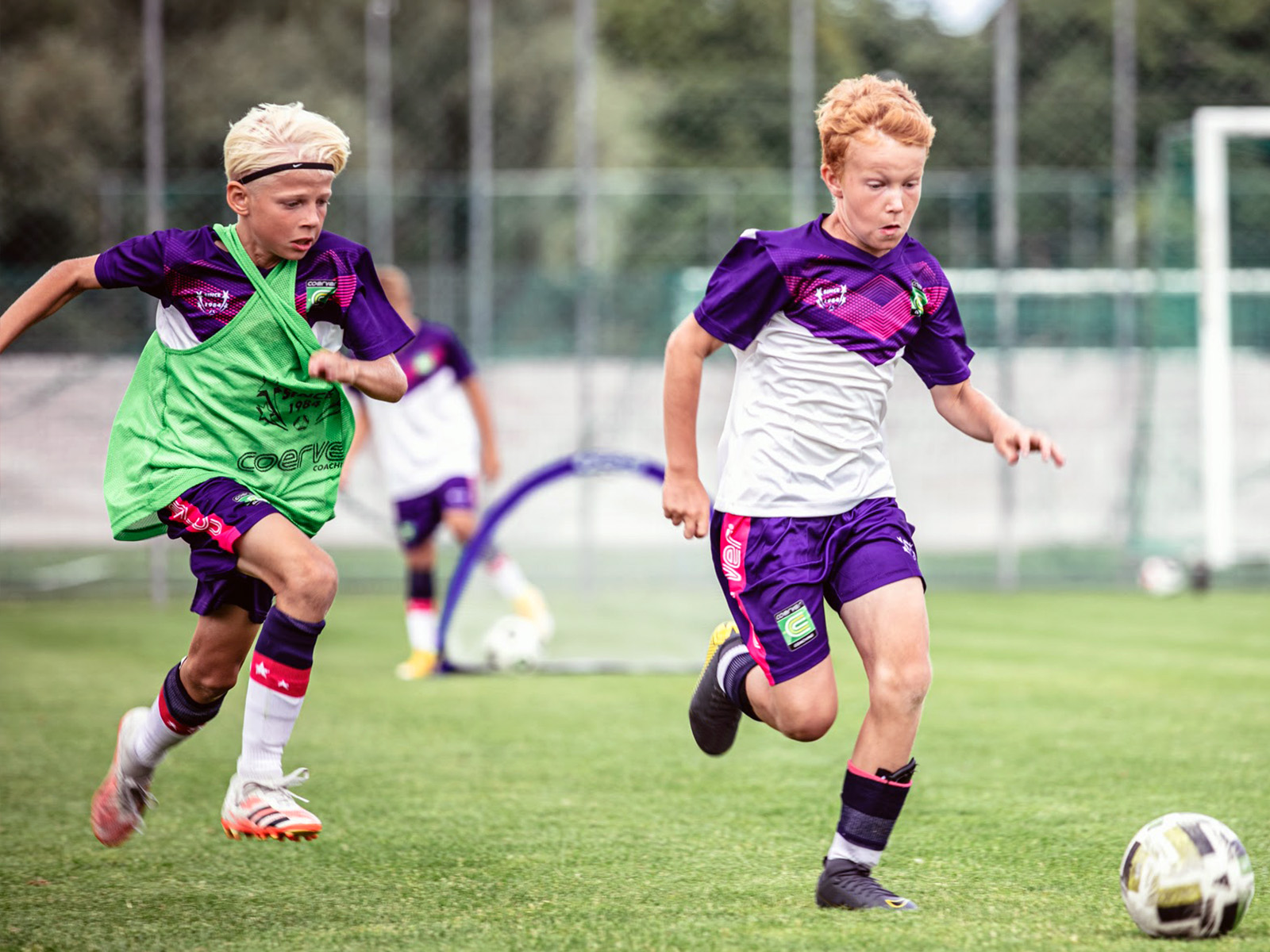 CAMP LEVELS
There are 4 distinct levels in our summer camp program. Level 1 for ages 4-7, Level 2 for ages 7-11, Level 3 for ages 10-14, and Level 4 for ages 14 and older. Directors and Staff will work together to determine the most appropriate group and level for each student.
Much effort goes into creating training groups where no camper will dominate – or slow down – the group. Training groups are initially sorted by previous Coerver® experience, level of play and age. The curriculum and consistent evaluation is designed to assure the competitive compatibility of the groups allowing each player the best opportunity to improve and have fun.