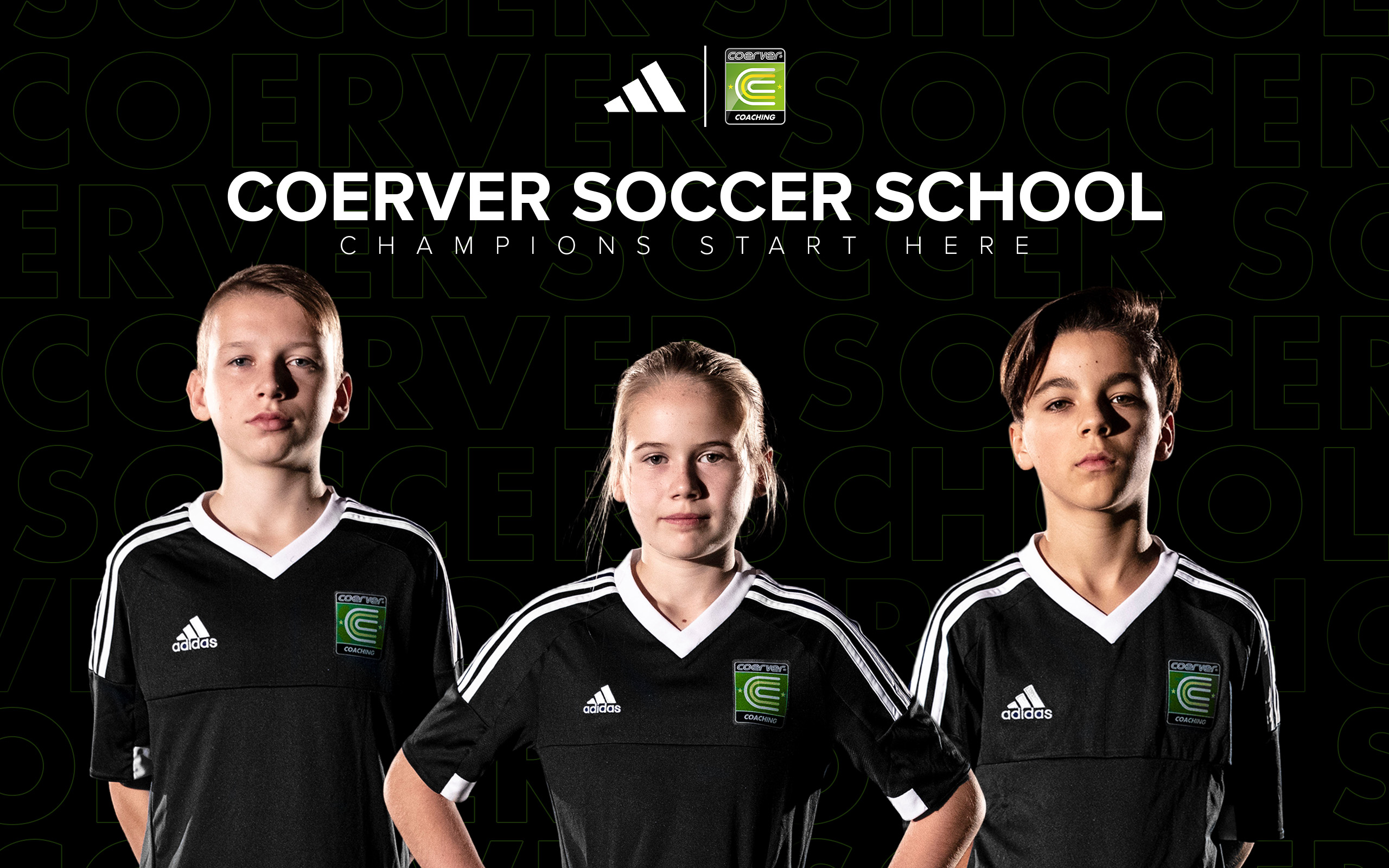 COERVER® SOCCER SCHOOL
This comprehensive training program for children and youth players ages 4 - 17. The focus is on the development of individual skills necessary to be used in match conditions and a system based on small sided games aimed at developing and improving players' self-confidence, creativity, perception and aspects related to decision-making.
The Coerver® Soccer School is organized for highly motivated players to develop and improve technical soccer skills and decision making. Coerver® Schools operate around the world with the aim of developing confident and creative players while teaching essential social skills such as good sportsmanship and respect, in addition to a good attitude to practice and play.
Coerver® Coaching is a training system for children and youth that has been perfected for 38 years, ensuring perfect ball control and confidence on the pitch. For almost 4 decades, we have been adjusting specialized training to the ever-increasing requirements of soccer.
The benefits to players include:
Improved Skill, Speed, Sense, Strength & Spirit
Increased Game Confidence & Creativity
More Effective Home Practice
Better Healthy Player Habits
Greater On-Field Impact With Your Team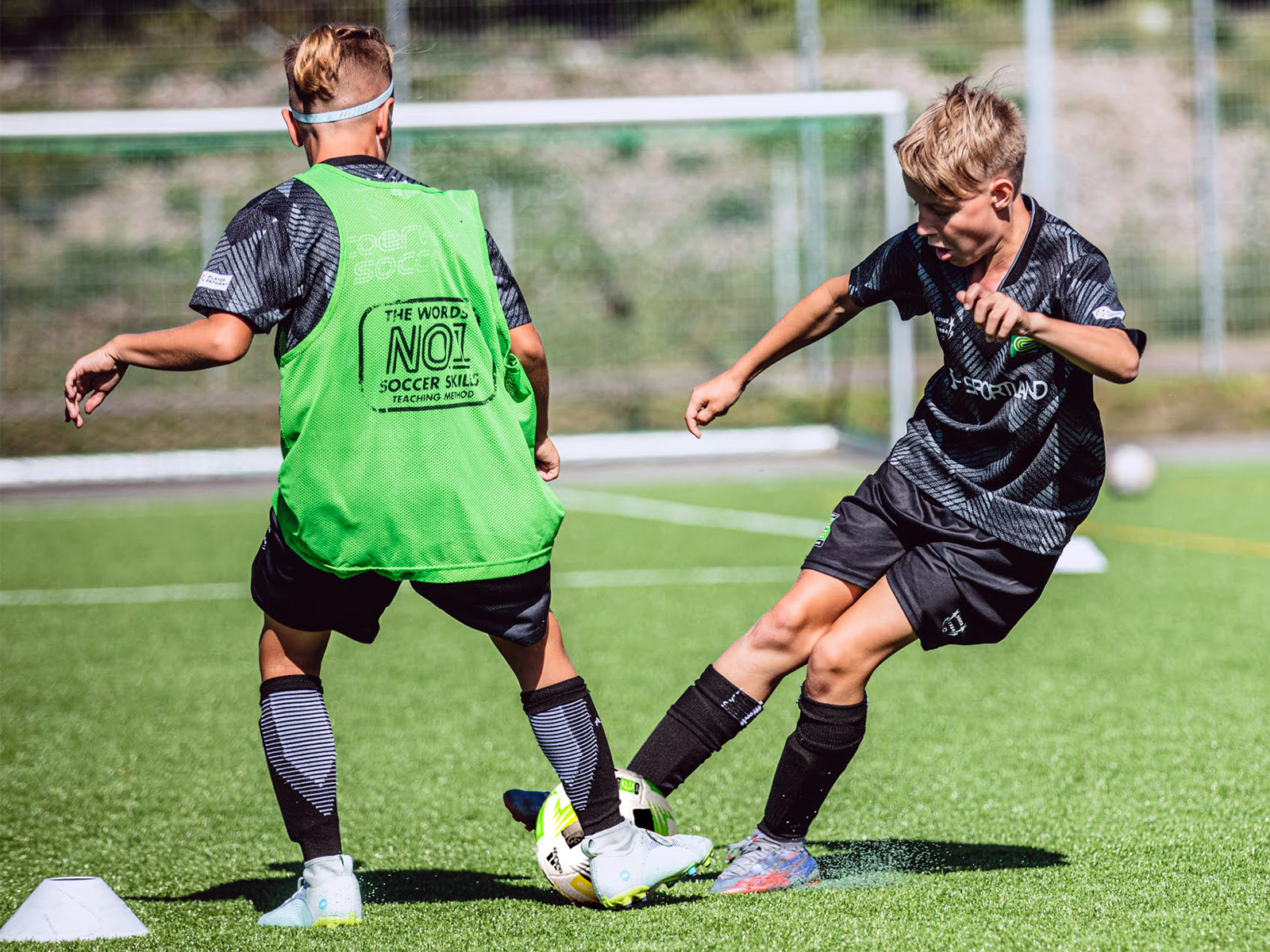 SOCCER SCHOOL PATHWAY
Upon successful trial and invitation to join our program, all members will receive an unrivaled level of individual support both on and off the pitch.
This premier grassroots player development program for boys and girls ages 4 to 17 years old offers a 3 level player development pathway which consists of Foundational, Advanced and Elite programs.
First Skills, ages 4 - 6
Performance Academy, ages 7 - 14
Center of Excellence, ages 13 - 17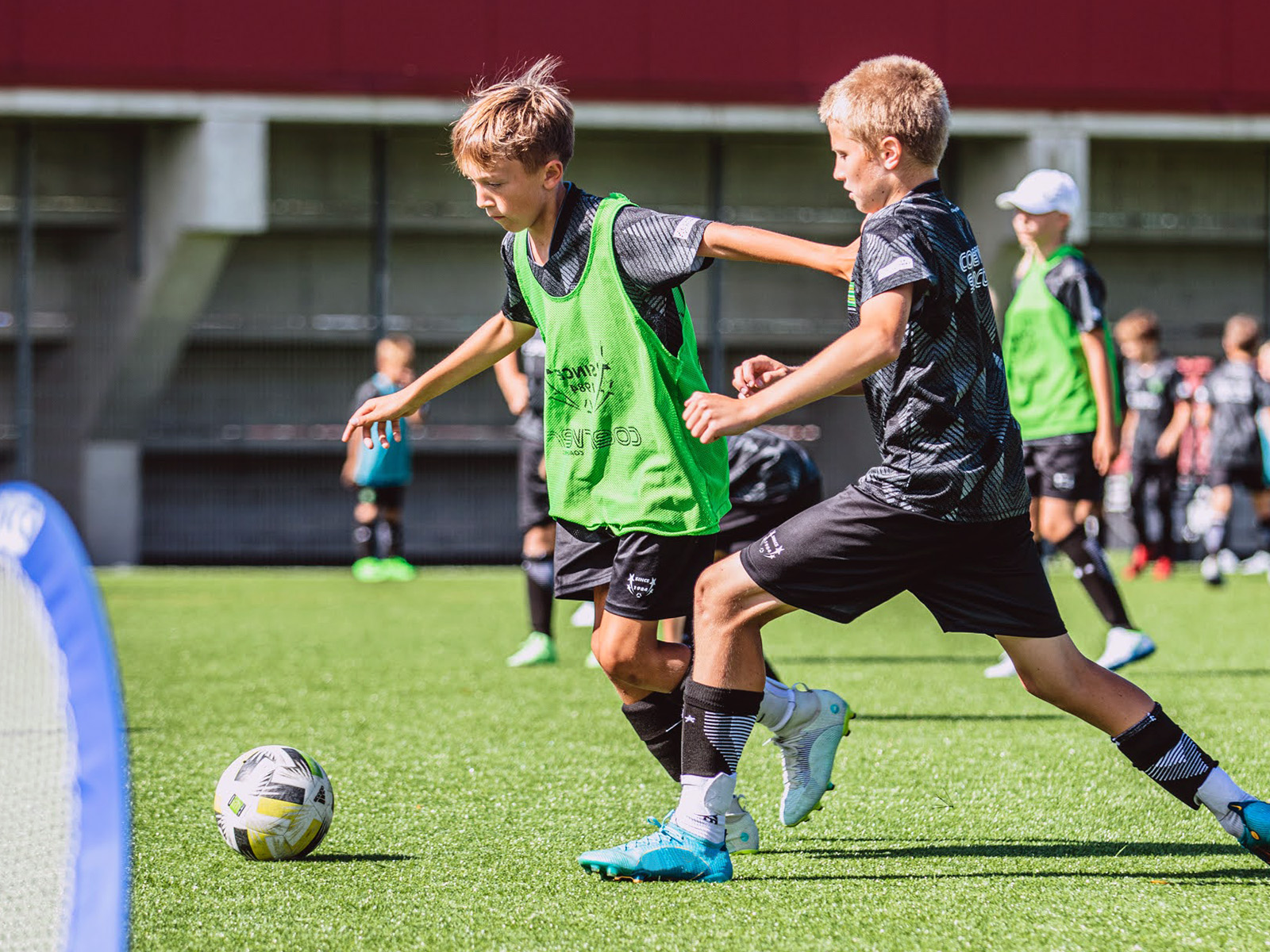 PLAYER PACKAGE
The Coerver Soccer School offers a market-leading player package that has been designed to maximize the Technical, Physical, Psychological and Social development of each player.
MEMBERSHIP PACKAGE INCLUDES
36 x 1 - Hour Technical training sessions, First Skills
36 x 1.5 - Hour Technical training sessions, Performance Academy & Center Of Excellence
Coerver® Training Kit
Coerver® Training Packet
Members can make up missed sessions
Priority Registration for Coerver® Events
Discounts on Coerver® Camps and Seasonal Programs