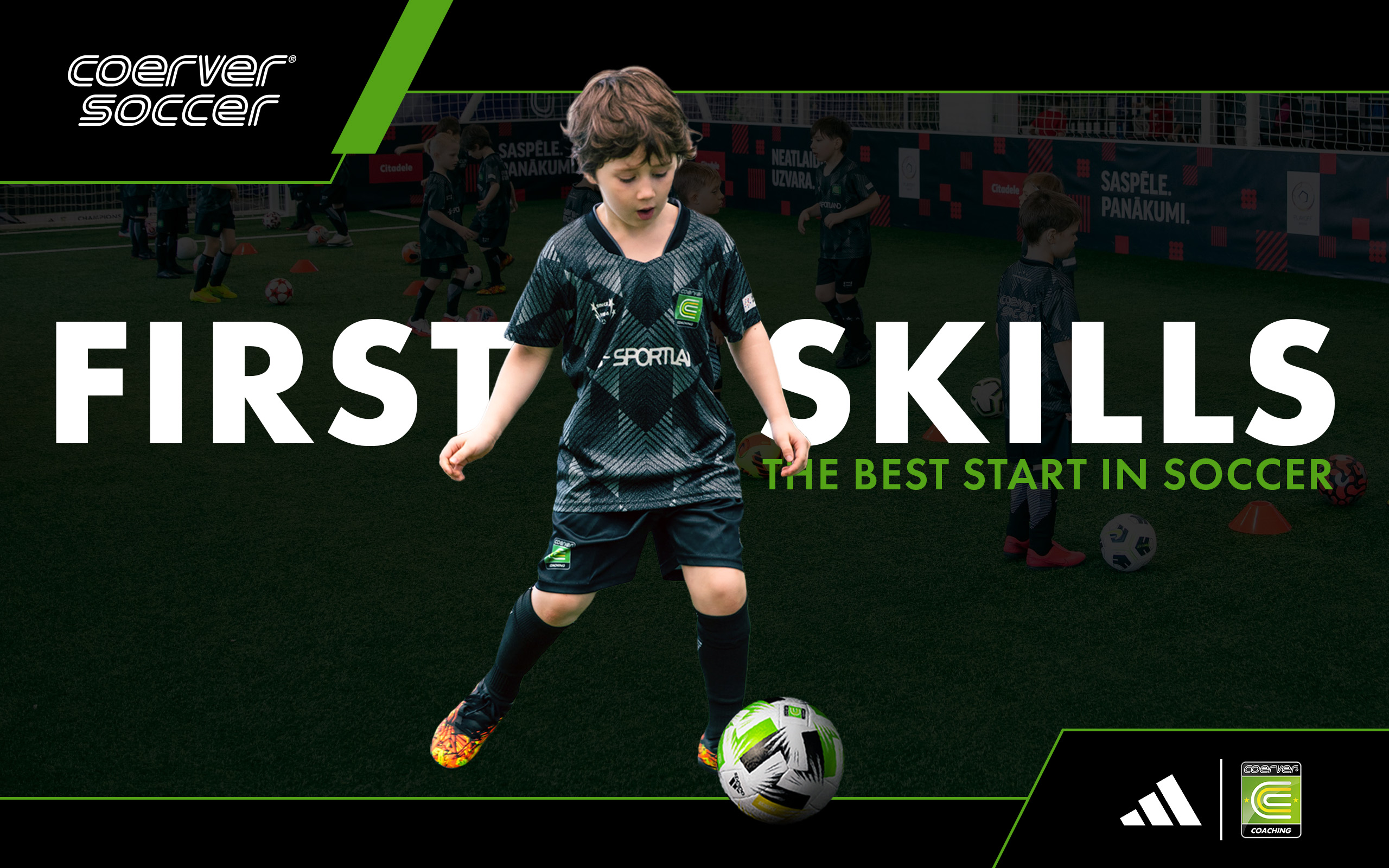 COERVER® FIRST SKILLS
The Coerver® First Skills soccer training program is for boys and girls between the ages of 4 - 6. Serious Fun is the cornerstone of the curriculum with an introduction to basic skills and a positive experience in the game featuring individual and team contests and small sided games.
The atmosphere is energetic and joyful as we encourage all soccer players to learn to love the game. Players in this program are taught the same training material as the Coerver® Schools however it is presented in a format which is geared towards younger players.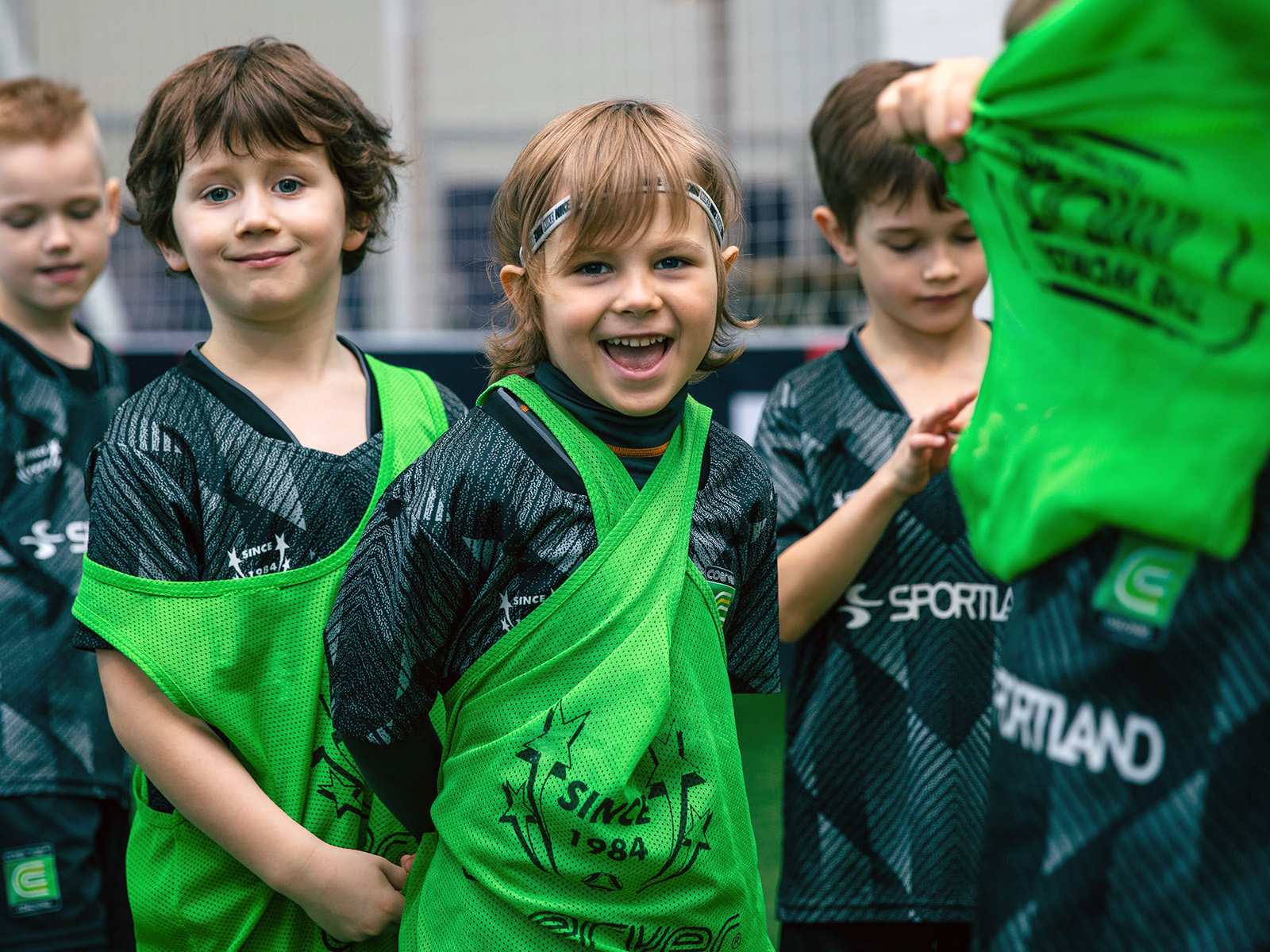 OUR MISSION
1. To help children develop self-confidence and a love of soccer
2. To develop important foundation skills with a focus on ball mastery, striking/shooting, and how to play in small-sided games
3. To develop listening skills, extended concentration, speedy reactions, as well as core social skills of communication and cooperation.
4. HAVE FUN and to teach a LOVE FOR SOCCER!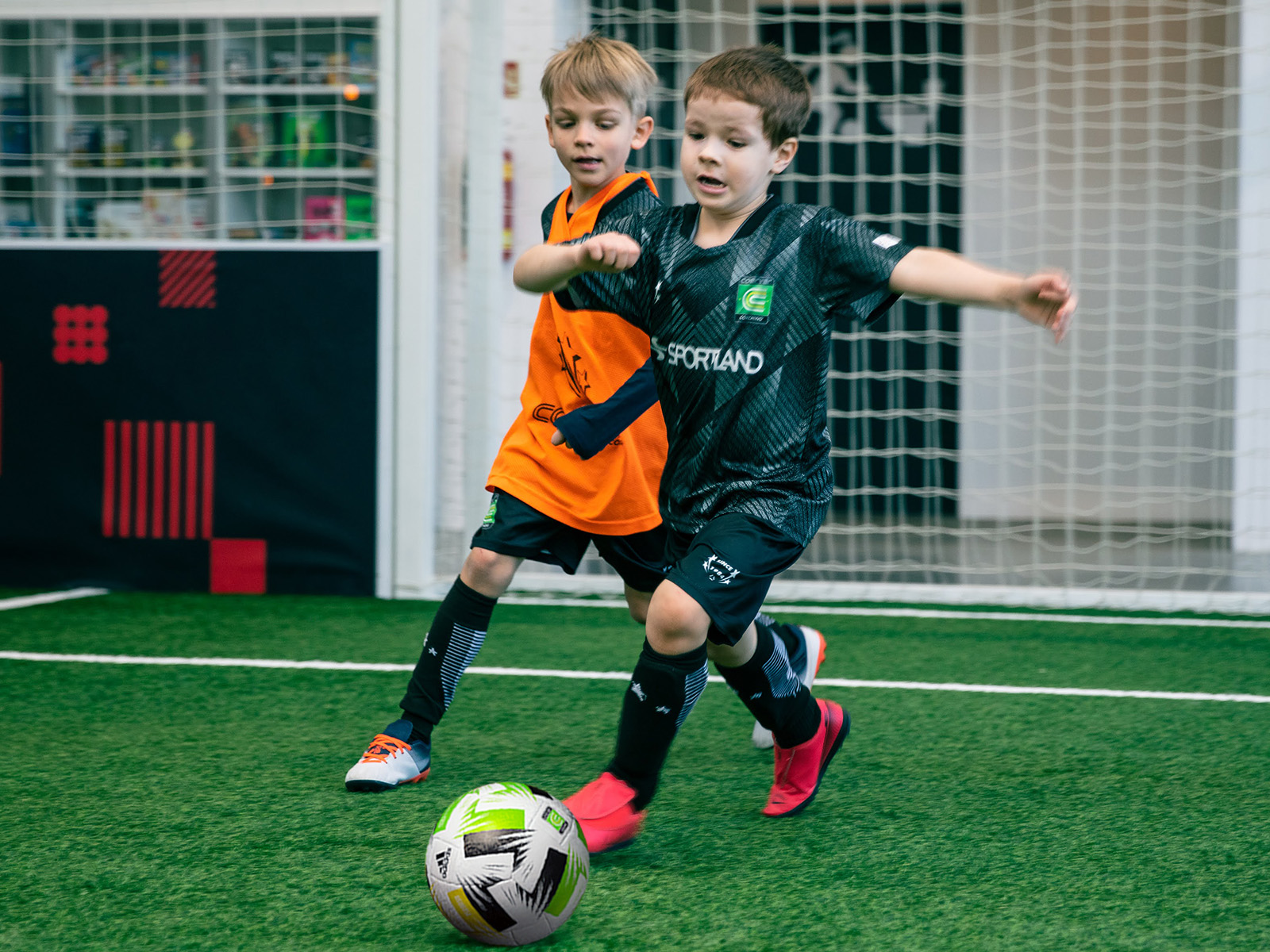 FIRST SKILLS PROGRAMS
• First Skills School - Players meet once a week for 36 weeks
• First Skills Classes & Academies - Training once a week for 8 - 12 weeks

• First Skills Camps - Week long camp program offered in the Summer and Holiday breaks
• First Skills Cup - 5v5 games and tournaments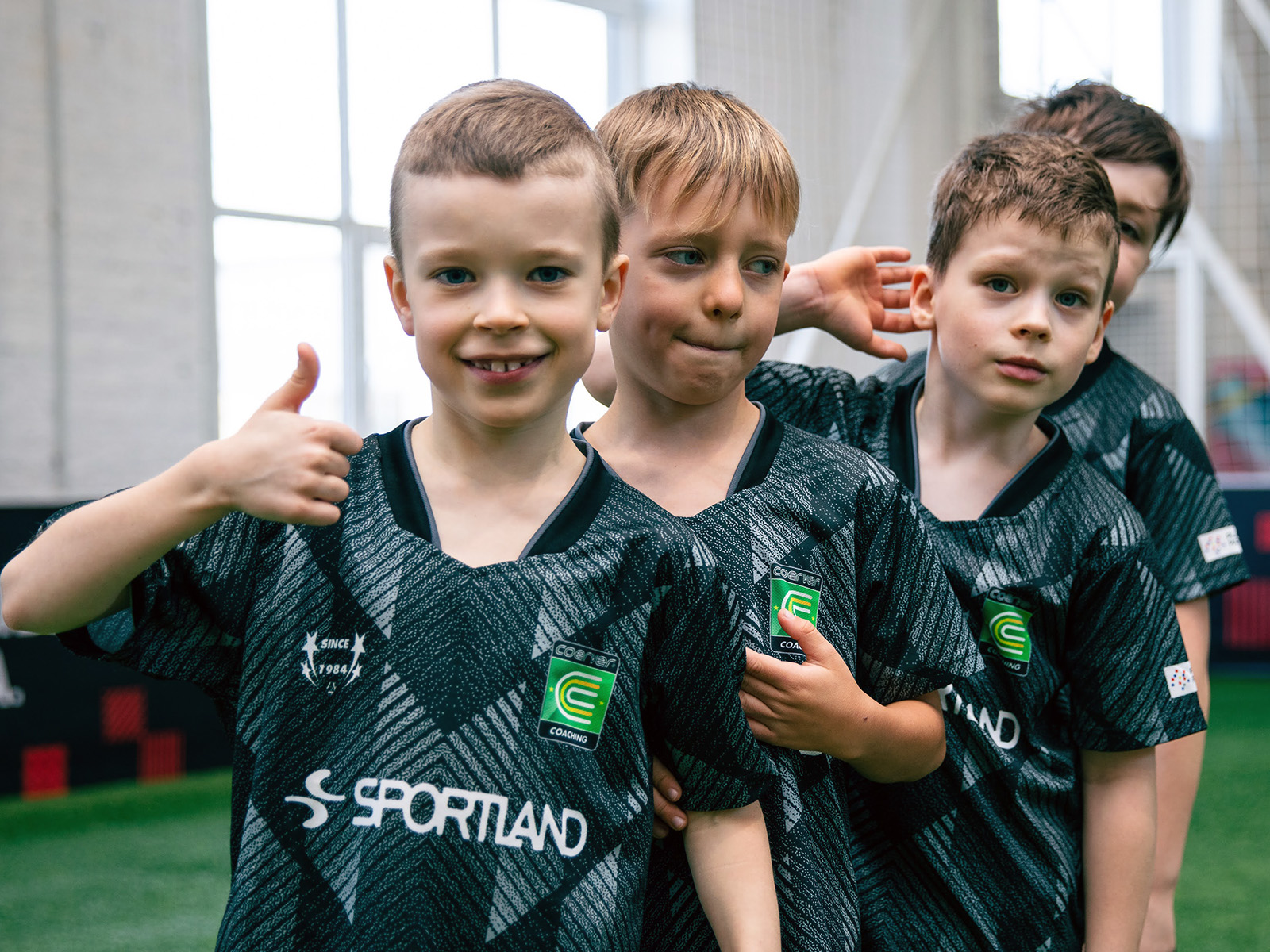 SOCCER SCHOOL PATHWAY
Upon successful trial and invitation to join our program, all members will receive an unrivaled level of individual support both on and off the pitch.
This premier grassroots player development program for boys and girls ages 4 to 17 years old offers a 3 level player development pathway which consists of Foundational, Advanced and Elite programs.
First Skills, ages 4 - 6
Performance Academy, ages 7 - 14
Center of Excellence, ages 13 - 17