Schedule
Performance Summer Camp
Summer Camps 11-14yrs
Perrigo Park
9011 196th Ave NE
Redmond, WA
2023 Summer Camp Fee
Annual payment
2023 Summer Camp Fee
Annual payment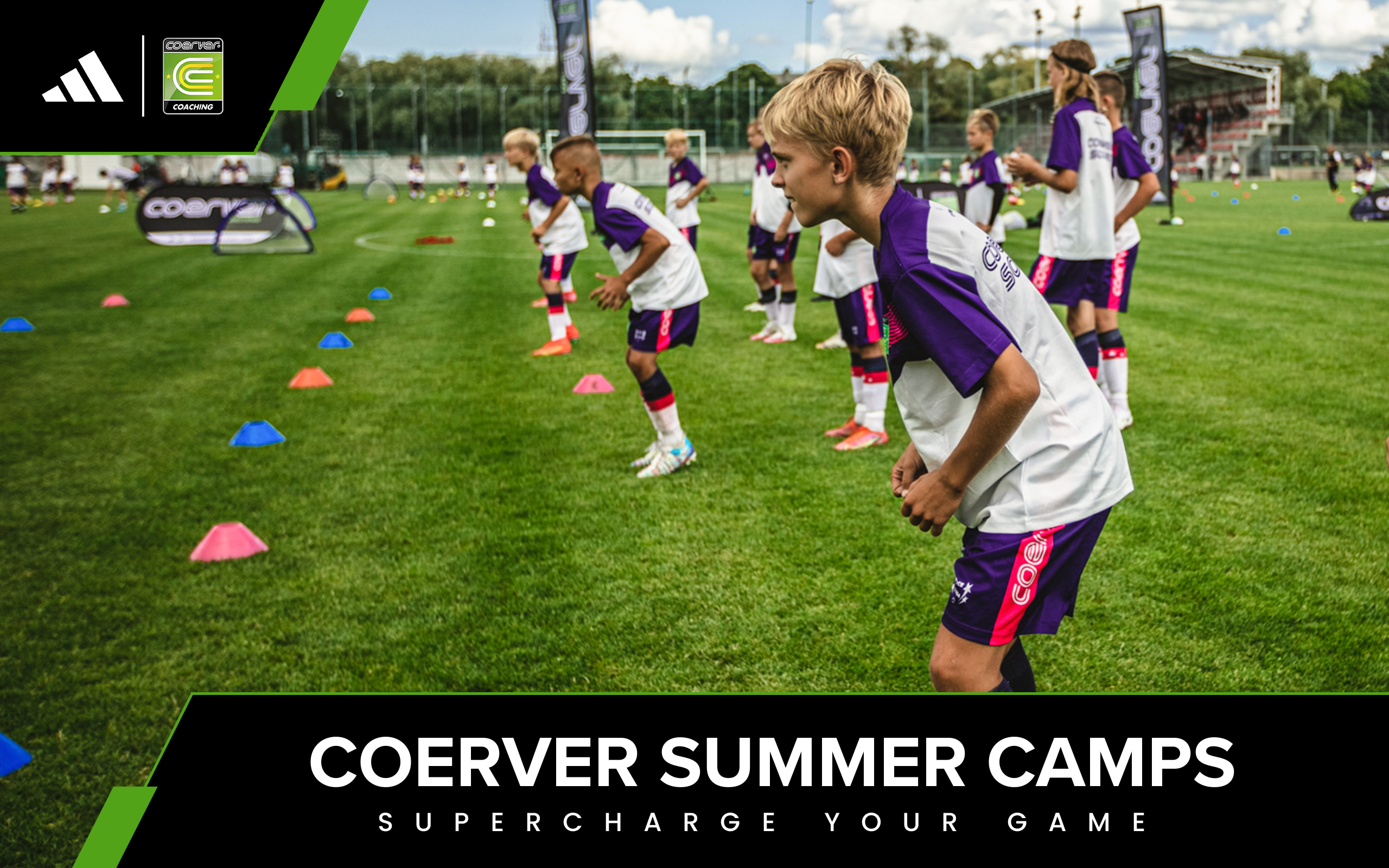 COERVER® SUMMER PERFORMANCE CAMPS - Level 3
FOR WHO
Program is open for boys and girls born 2009 - 2012.
PLAYERS WILL RECEIVE
12 hours of training in the Coerver methodology
Coerver Welcome pack including summer training kit (jersey, shorts and socks)
Gatorade and water during the camp
Opportunity to win awards and prizes at camp
TRAINING GROUPS
The coaching staff conducts selection for training groups based on the player's potential and commitment during training sessions. The factors influencing these assessments is the player's awareness and willingness to develop individual football skills.
CAMP COST
Single camp price is $275
MULTI CAMP DISCOUNTS
Players enrolling in a second or third camp receive a $50 discount for each additional camp registration. Discounted price per camp is $225.
COERVER CREATORS CLUB PASS
Save big on the 4 Week Creators Pass, pick any 4 camps. $725 a savings of $125
Save huge on the Unlimited Creators Pass, attend all 8 camps. $1175, a savings of $675
ABOUT COERVER
Coerver® Summer Performance Camps are organized for young players to the most highly motivated players looking to develop and improve on their technical soccer skills and decision making.
Coerver® Schools operate around the world with the aim of developing confident and creative players while teaching essential social skills such as good sportsmanship and respect, in addition to a good attitude to practice and play.
Each session offers progressive series of instruction in:
Ball Mastery
Receiving and Passing
1v1 Attacking skills
Speed (including the speed of thought)
Finishing and Group Play
All this results in improving player's ball control, 1v1 skills, creativity, speed of play and overall Soccer IQ.
Cancellations
If you would like to cancel your registration, please contact Coerver NW support at support@coervernw.com and call 206.243.3984. Cancellations must be received in writing 3 weeks prior to the event start date and must be made by the attendee guardian or card holder. Please include the name of the attendee and or transaction number. All cancellations will be processed as soon as possible and will be subject to a $50 cancellation fee. The remaining balance will be refunded to the credit card used during registration. Refunds will not be available for registrants who choose not to attend an event. Cancellations received after the stated deadline will not be eligible for a refund. In some circumstances a full credit may be available to be used for another Coerver NW program.
If you have any questions, please call 206.243.3984 or email us at support@coervernw.com.